Artists - Anders Lundström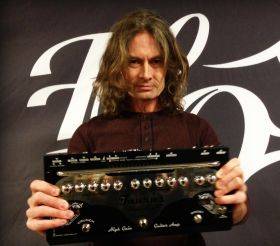 Anders is the founder and one of the driving forces behind the swedish rock act House of Shakira. House of Shakira has released seven studio albums, one compilation and one live DVD and is considered by many inside the melodic rock scene as one of the most interesting bands bands out there. HoS latest album "Pay to Play" reached number 11 at the melodicrock.com list of best albums of 2013.
 Anders uses Stomp-Head 4. High Gain.
With Stomphead I finally found "my sound" packed in a box that I can easliy bring with me to every gig!
Products used by this artist: