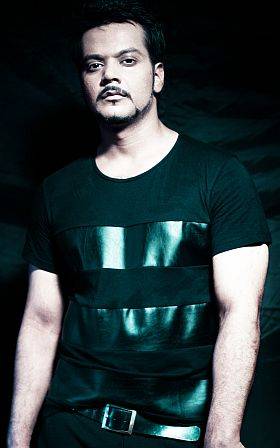 Apernit Singh is a music composer, singer and a professional guitarist.
In 2005 he have released a self titled album by Cresendo Music. He have worked as a lead guitarist with many music personalities like Pritam, Neeraj Shridhar, Mohit Chouhan, Javed Ali, KK, Shaan, Sonu Nigam, Himesh Reshamia, Aadesh Sshrivastava, Shibani Kashyap, Madhushree, mahalaxmi Iyyer, Sivamani, Talvin Singh, Benny Dayal, Arijit Singh, Harshdeep Kaur, Neeti Mohan, Roop Kumar Rathod and many more.
Currently he plays in his band:
Apernit is using Stomp-Head 4
"Taurus Stomp-Head has made my playing more effortless and gives me my desirable tone , the best thing is that its so light weight and portable with massive power, easy to carry and best results. It's my main gear on my pedalboard and I use it mainly for live and studio recordings, simply to say: This Taurus Stomp-Head 4 HG understands me very well."
Products used by this artist: