Artists - Chris Hermsdörfer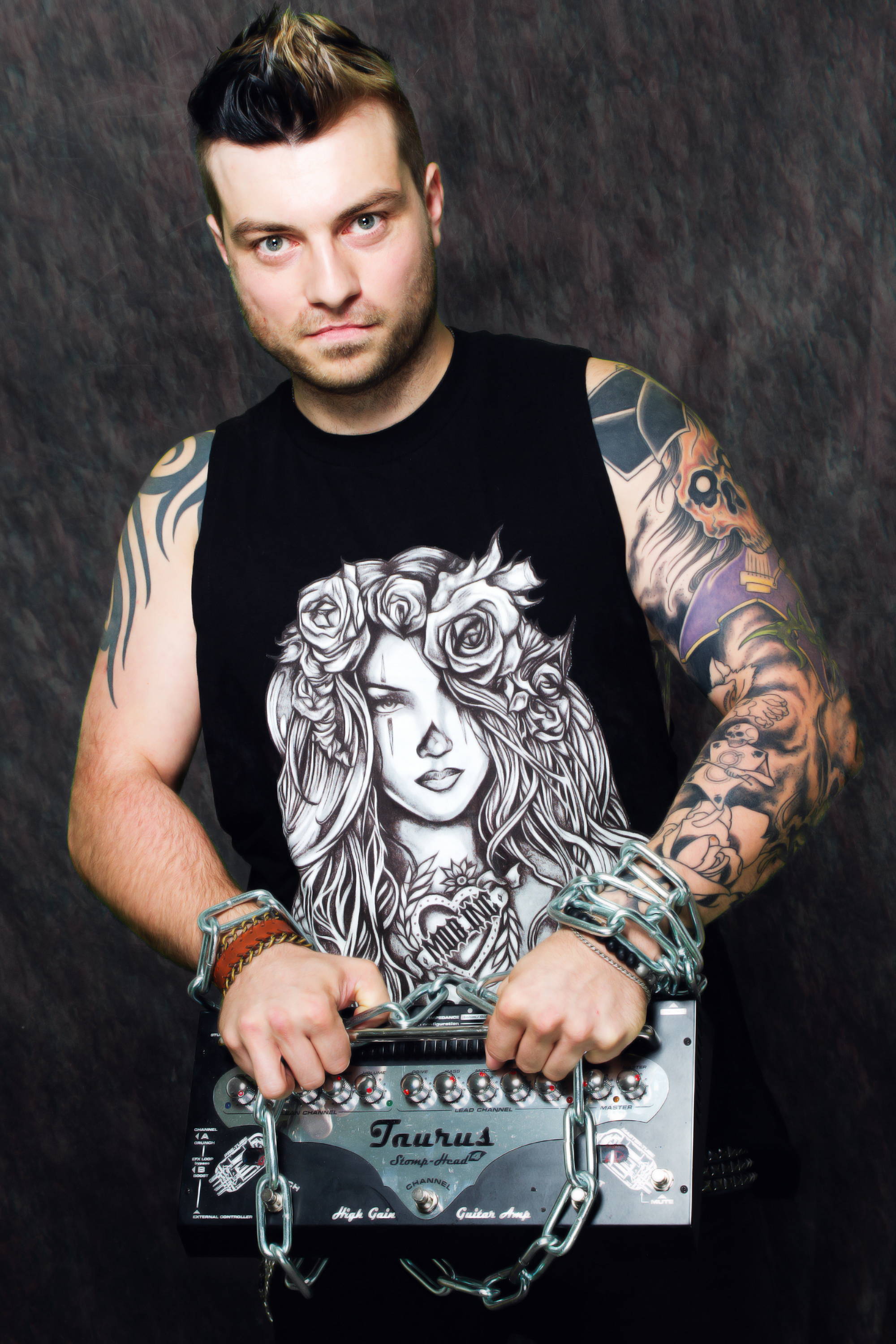 Cris (aka Chris Hermsdörfer) was born on the 4th of February in a small German town called Forchheim. He started his musician career at the age of 6 by taking accordion, piano and keyboard-lessons. At the age of 14 he changed from those instruments into the world of the strings! After two years of figuring out how to play the guitar - Cris was able to join guitar workshops of Sascha Gerstner (Helloween) and to enhance the quality of his guitar skills up to a professional level. Having played more than 800 shows with different cover projects in Germany, Cris decided to change to the Austrian symphonic-metal band VISIONS OF ATLANTIS (Napalm records) in the year 2011 to join them for their European tour together with RHAPSODY OF FIRE.
After further festival shows during the summer, amongst others MASTERS OF ROCK, METALCAMP, WACKEN OPEN AIR, Cris finally became a fixed member of VISIONS OF ATLANTIS. The EP "Maria Magdalena" is the first record of VISIONS OF ATLANTIS including his own written guitar licks. The upcoming record "ETHERA" will be the first record he was doing the co-production, especially the production of music and song structure. Besides VISIONS OF ATLANTIS, Cris started working as session and studio guitar player and is going to support different bands like SERENITY, EISENHERZ and many more.
In 2012 he joined the german Alternative-Rock-Band WILLIE TANNER, as well. Beyond that, Cris also started working as a guitar teacher at several music schools and creating his own music school concept "LEARN TO ROCK", as well. The first LEARN TO ROCK music-school will be established in October 2011. Currently, Cris is coaching more than 45 students, and the number is rising! A great talent, a lot of dedication and creativity - this is what Cris Tían speaks for!
"This Amp is just awesome - never thought about an amp in this size is able to create such a changable sound! I need heavy and normal rock sounds as well - with the SH4 I am able to do everything I'd like to - and rock every stage it needs to :)"
Chris uses Stomp-Head 4. High Gain
Products used by this artist: