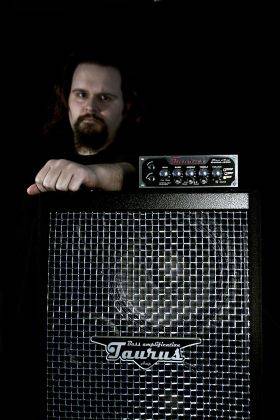 Chris was born in December 8,1986 and lives in Athens,Greece . He took the first steps in music at the age of 9 by playing flute in the elementary school . At the age of 16, being encouraged by his sister he started playing the bass and formed his very first band. His main influences were progressive metal bands in the likes of Dream Theater and Symphony X.
All these years he has been playing in various cover bands, has recorded 13 full length albums and performed extensively as a session musician. Currently he is the bassist of the bands Seduce The Heaven, Persona Non Grata and Human License.
Chris uses Qube450, TS210N and TM2 onboard preamp.
"Utilizing the best sound from my bass has always been a necessity.. The lightweight design of Taurus amplifiers in combination with a great versatility, power & transparency was what I was looking for."