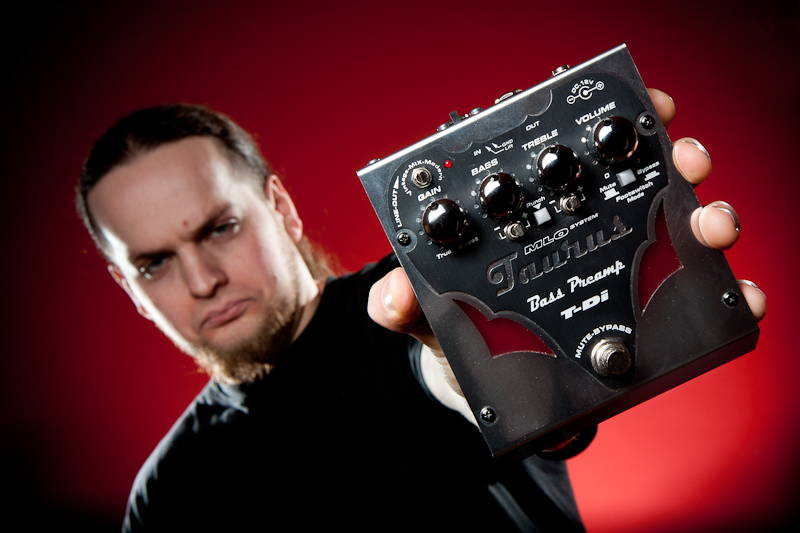 Hellspawn was formed in 2003 by the following members: Robert Kolman - drums, Daniel Drosinski - guitar, Mariusz Konieczny - bass/vocals. Marcin Garyga joined the group in 2004 and filled the second guitar. In this lineup, Hellspawn has played many gigs and recorded Demo 2005 at Selani Studio, The demo has been released by two labels - as a MCD by Chilean 'Infernal Overkill' and as a split CD by French 'Nihilistic Holocaust'. In the year 2007 Hellspawn decided to build their own recording studio in which they have recorded 'REH 12.07.', as a sample of forthcoming material more of which will be known soon.
Hellspawn uses Taurus preamp T-Di.
"Favorable reviews from both users and critics about Taurus products are not unjustified. The variety of options presented by T-Di is more than satisfying. I can't imagine a situation where the possibilities offered by T-Di would not be enough. Magnificient eq and the vast possibilities of distortion modulation will certainly satisfy every player out there. What is more, when set properly, T-Di can be used more like a compressor than just a simple distortion, which will apparently be favored by those who are afraid to distort their bass. If you need a DI box, a distortion and a compressor all at once, and you have money for only one, look no further. T-Di is more than good at its job, and takes no prisoners."