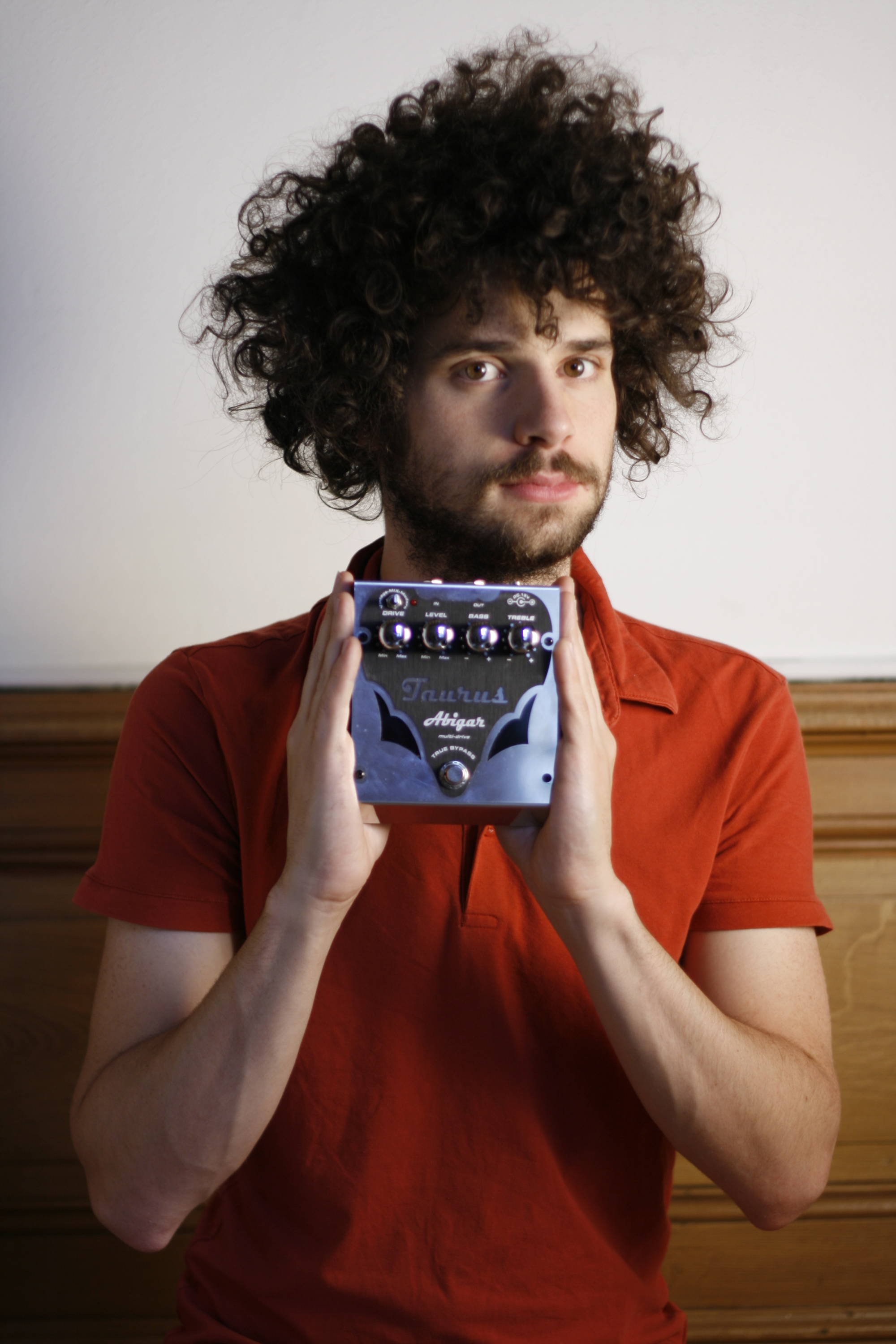 Louis Jucker was born in La Chaux-de-Fonds, Switzerland in 1987. Bassist, guitarist and vocalist. Louis joined conservatory classes (cello) at the age of 5, then he switched to Jazz studies: Jazz und Rock Schule in Freiburg-Im-Brisgau, Germany. Joining The Ocean Collective in 2008, he has started regular tours in Europe, China, USA, Russia, Australia etc. Member of groups: Coilguns (crust/hardcore) and Kunz (noise/rock) since 2011. At the age of 25, Louis has played more than 500 shows all over the World.
Louis Jucker uses Taurus Abigar and Zebu effect pedals.
Hmmm. Yummy ! Versatile pedal, that fits all my heads and bass tones and make them sound bigger, much bigger. I love that funny modern-to-vintage switch; It's like owning 4 pedals in one!
Crystal clear! So precise and easy to program, it adds depth to your riffs, and opens new creative horizons for bass playing