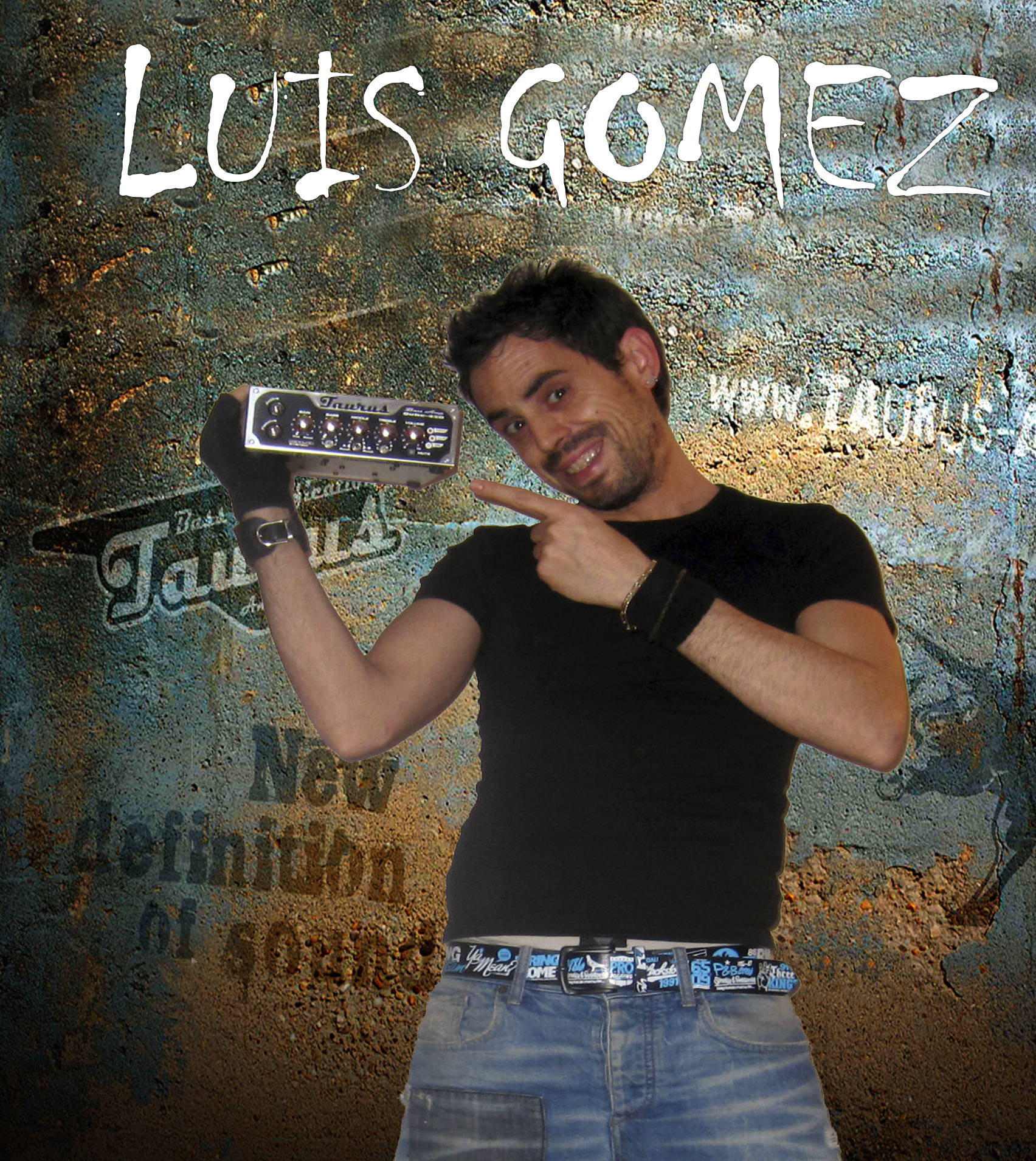 Linarense, bassist and composer dedicated to music since 1992. Just produced his first job Luis Gomez and…, accompanied by great musicians and friends on the national scene, and that will be released soon released on the label Pixel Music. Currently, bassist Zodiako, Paquillo Brown, La banda del tipo, Cante de Calle, Car Rubio, collaborations with the Big Band of Cordoba etc ...

Endorser of various brands, has participated in several festivals and Clinics in BassDay and GuitarDay Spain, which had the great fortune to meet and share the stage with master Marcus Miller.
Luis gomez working as session and studio bass player, recording for various artists albums and music videos (John Varo, Rocio Shayler, FranDiego, Jalber, Rebeca Sanz, Manuel Valverde, Joaquín Garzon, Lukas con K, etc…), and for various recording studios and producers.
Luis Gomez uses Taurus Qube 450 head, TN-410 cabinets and Silver Line effect pedals - Tux, Vechoor and Zebu.
"... With the head Taurus Qube 450, get the sound you need at all times thanks to its versatility and definition to suit any style, playing, and scenario. Besides its compact and slim design makes it ideal for to accompany me in live and studio, as the output quality provided DI is fabulous, you can see in my demos for Taurus Amp ... "
"…con el cabezal Taurus Qube 450, consigo el sonido que necesito en cada momento gracias a su gran versatilidad y definición, adaptándose a cualquier estilo, forma de tocar, y escenario. Además su diseño compacto y reducido, lo hace ideal para acompañarme tanto en directo, como en estudio, ya que la calidad que aporta la salida DI es fabulosa, se puede apreciar en mis demos para Taurus Amp..."