Artists - Poliana Magalhaes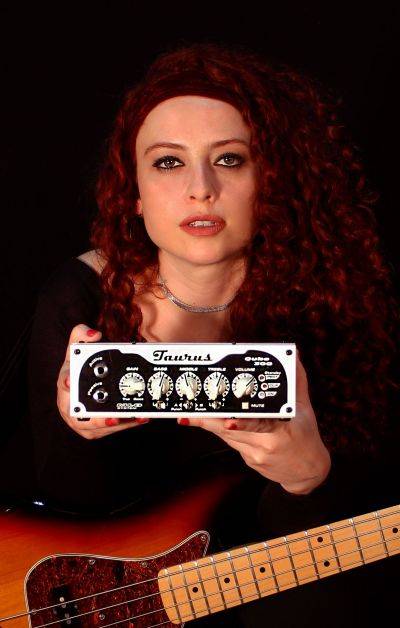 Born in Brazil - 1988, she started playing bass at 12 years old. Became bassist of a typical Show Band in Brazil where she spent almost 10 years playing different styles of music and getting performance experience. At 21, Poliana left her hometown to travel around Brazil working as freelancer with different bands and singers [Rock, Samba, Funk music, Brazilian Popular Music - MPB, Samba Rock, Brazilian Country Music, Pop].When she was 24 she won a national contest to be endorsed by Tagima, one of the most important instrument brands in Brazil. She was selected by the best Brazilian musicians. During this time she kept working as freelancer, as a teacher and as a STUDIO MUSICIAN, recording with artists of different countries.​When she was 26 she moved to Europe where she played with BERG (Portugal) and Dilana Smith (USA) in Europe and USA tour, Island Life in Ireland and others.​She performed at The Iridium Jazz Club in New York City, Lucky Stryke in Hollywood, At the Blues Fest in Ingolstadt - Germany, at the Jazz Porto in Porto de Galinhas in Brazil, at TV Shows in Brazil and Portugal and many others.​Currently, she works as resident bass player of the late show Adnight at Rede Globo in Brazil with Marcelo Adnet and great Brazilian artists like Daniela Mercury, Ivete Sangalo, Luiza Possi, SPC among others.​She is a great performer, side woman and studio musician recognized for her versatility,
performance, groove and unique style.
Website: www.polianamagalhaes.com
FB, Instagram and YouTube: polianamagalhaesbass
Poliana uses Qube-300 and TR-212.
Products used by this artist: