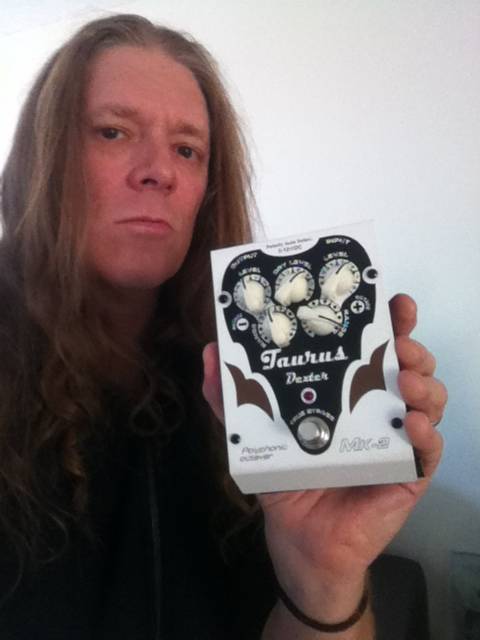 Bruce Bouillet is a guitarist who played in the bands Racer X, The Scream, DC-10, and Epidemic, also a composer and procucer owning four recording studios. He's known for such successes as winning 2005 GRAMMY for best rock performance "Whiplash" with Motorhead, touring with his friend Paul Gilbert for tour in Japan or U.S / Canada G3 tour with Joe Satriani , and John Pettrucci, not to mention creating a music l icensing library currently featured on NASCAR, MLB, NFL, or MTV.
Bruce uses Taurus Dexter MK-2 Octaver
I think the Dexter MK-2 is the best octave pedal on the market. Super smooth tracking! Also with the ability to set a range where the octaves are active, and being able to blend the hi and lo octave makes it very versatile live and in the studio. It also features the best sounding hi octave I've come across!!!