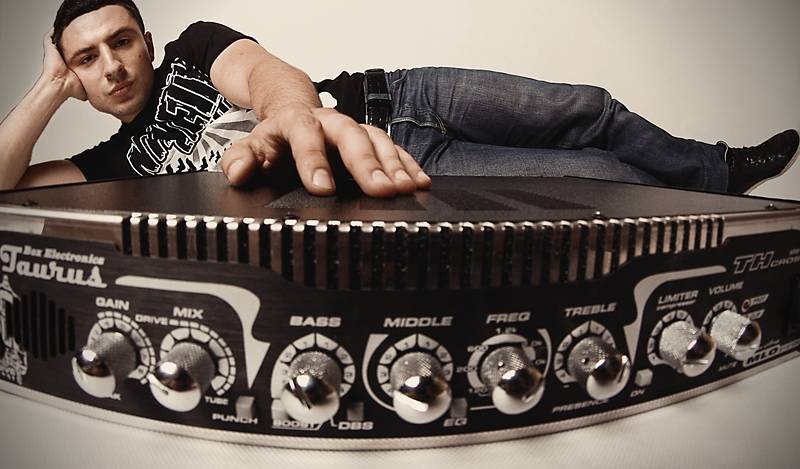 Marcin "Dywan" Misdzioł is a bass player of Polish band Mouga. Mouga plays music which combines hardcore energy, alternative melody with weight of heavy metal. In December 2009 firs album was released "The God & Devil's Schnapps" by Mystic Productions. Mouga was discovered very fast as a very promising band and fresh breeze in Polish musical market. It sounds like a compromise of numetal and alternative kinds of heavy music. Journalists evaluate them as the new hope of rock. However, the greatest advantage is the fact that their music cannot be easily pigeonholed. Dywan is going also to do his solo project, he was also playing with DJ's and pop musicians.

www.myspace.com/dywanbass
www.myspace.com/mougaspace
"Dywan" uses Taurus TH-Cross amplifier.
Products used by this artist: